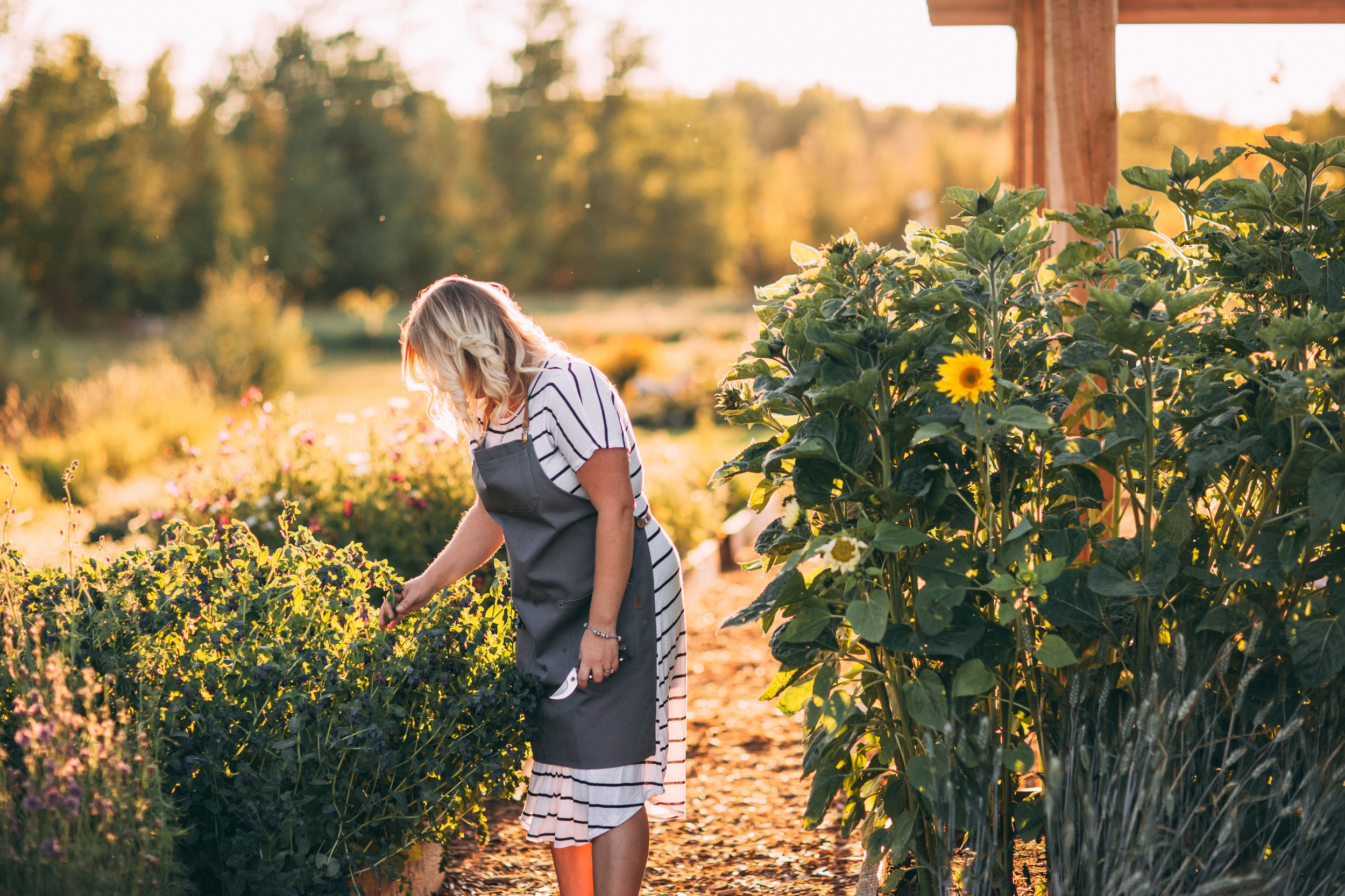 Our seasonal floral U Pick runs from July thru October, weather permitting.
Public U Pick dates and times are updated regularly on Facebook and Instagram during the U Pick Season.
The U PICK gardens are a curated selection of both unique and timeless, annual and perennial flowers, shrubs and grasses. Each season the floral selections are updated to ensure that returning visitors have new blooms to learn about and enjoy.
Our field grown flowers are susceptible to everything that Mother Nature can throw at us therefore we cannot guarantee any blooms at any given time.
We work at creating an environment that encourages the plants, soil and insects to create an ecosystem that benefits all. We strive to only use natural remedies to treat any issues with our gardens.
We provide buckets, scissors/snips and will walk you through the U Pick garden individually or in groups to provide tips on harvest, post harvest care and interesting facts about the plant material.
After harvesting your blooms, you may choose to take your flowers home to clean and arrange yourself or you are welcome to stay at the farm to prepare your blooms with assistance and tips on creating your garden bouquet.
We provide a baggy with clean water to transport your flowers home at no charge and have an assortment of vessels for purchase.
You are welcome to bring along your own vase.
All flowers are priced per stem with an average bouquet costing around $25.
Send us a message below or call us at 780-445-8134 for information on U Pick flowers.